Address details Sprankenhof
Schoorstraat 26a
5071RA Udenhout
t: (013)5116494
m: (06)12155442 (Josèt)
m: (06)57329761 (Mark)
Tilburg | Noord-Brabant | Nederland
www.sprankenhof.com
General info: info@sprankenhof.com
For orders: bestel@sprankenhof.com
Twitter: www.twitter.com/sprankenhof
Facebook: www.facebook.com/sprankenhof
Instagram: www.instagram.com/sprankenhof
Opening hours
Garden and store
When are we opened for public during the year?
We are always closed on mondays and tuesdays.
Wednesday till Friday opened from 11am till 6pm
Saterday* from 11am till 4pm.
* During the harvest season:
Saterday from 11am till 6pm (1st of may untill 30th september
Sunday from 11am till 6pm (1st of june untill 30th september)

Cooking studio
Activities in the cooking studio are year-round by appointment.
Accommodatie
Other activities in our tuinkamer* or gelagkamer* are available year-round by appointment.
Route describtion
Fill in the following on your navigation: Schoorstraat 26a, Udenhout.
From there follow the brown recreational signage.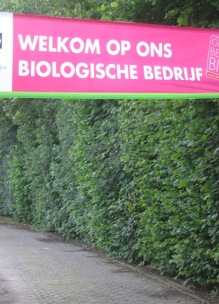 Accessibility
The garden (mostly short mown grass), cooking studio, gelagkamer, tuinkamer & store are accessible by wheelchair.
Amenities
Parking space is free and available on location.
Disabled vehicles and or people with mobility problems are allowed to park their car infront of the store.
There is a disabled toilet, charging place for electric bikes and mobility scooters, a changing mat for the little ones, wifi and a payment terminal.
Pet policy
Dogs are welcome, however, they are not allowed inside the garden
an exception to this are assistance dogs. Everything in the garden is associated with the natural cyle or is edible this is why we have decided to implement this rule.
You can leave your dog at the specially placed poles on the edge of the garden. Pets are allowed on terrace provided that they are on a line and watched closely. Inside the buildings, pets are allowed on condition that they are put inside a carrying cage. For specific questions you can always contact us through our e-mail or call (013) 511 6494
Folder
To download one of our folders click on the images below.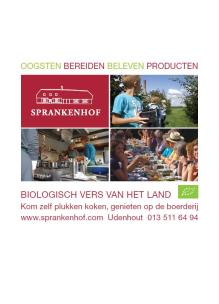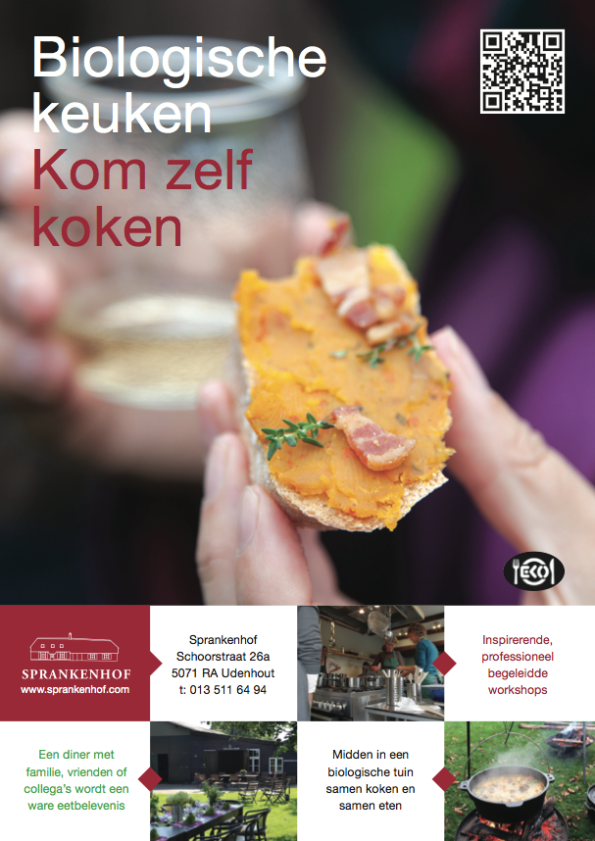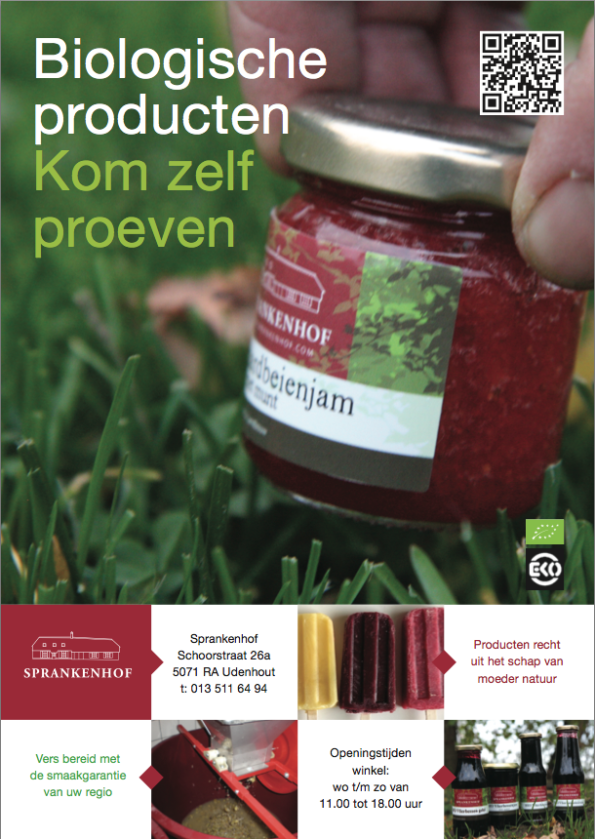 Certificates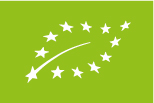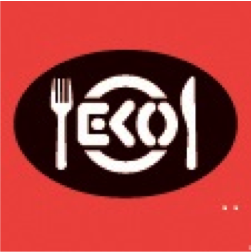 News
Newsletter
From time to time we put out a newsletter containing current information.
Interested? leave behind your contact details! (newletters are currently only available in dutch)
Sprankenhof in the news
Click here for publications in daily papers, magazines or on tv
Surroundings
Boshoeve Sprankenhof is located in the province Noord-Brabant,
between cities Tilburg, Waalwijk & 's Hertogenbosch.
Sprankenhof resides amidst a stunning environmont on the edge of national park de Loonse & Drunense Duinen.
National park de Loonse & Drunense Duinen is an about 3.500 hectares big area also called the Brabantse Sahara. Inside the park you can find
a variety of landscapes: Sand dunes, heathlands and forests.
You can wander around in the sand dunes, go for a bike ride through the vast forrests, horseback riding or go mountain biking on the trail around the national park. This all makes for a perfect day off. We as host of the National Park can explain you anything you would want to know about the area.